WHEN WAS THE LAST TIME YOU TALKED WITH SOMEONE ABOUT YOUR HEALTH, LIFE, AND/OR BUSINESS AND RECEIVED THE PERSONAL ATTENTION YOU DESERVE?
COULD THIS ONE CONVERSATION CHANGE YOUR LIFE?
I direct and motivate people towards amazing accomplishments. You will say…I DID IT!!!
Click here for a FREE rapid success session
and experience what coaching can do for you or your business.
David Sulzberger – Life, Success, Health, and Business Coach
Contact Me for a 45 minute FREE RAPID SUCCESS session: 815-310-6631 or…
Check out my social media pages:
Who is David…..
Trained Personal, Health, and Business coach with International Certification. LPW Business Coaches, Virtual Coach Certification, Robbins-Madanes Coaching and NLP.
Personal Trainer, Nutrition, and Health Coaching Certification from the Institute of Integrated Nutrition and International Sports Sciences Association.
Band, Chorus, and Music teacher for 29 years in Iowa Public Schools and the Illinois State University Lab School.
National Board Certified Teacher
Church Music Director and professional performer for 30+ years
Music Industry and School Fundraising Sales (Readers Digest/QSP)
Experience in investing having held an Life Insurance License in Iowa and experienced Forex and stock options trader.
---
Certifications – More Coming!: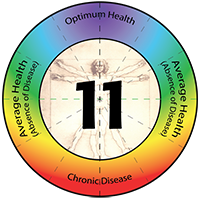 Click above for Advanced Medicine
---